This page contains a somewhat random collection of projects I have done or participated in (mostly selected by the available photos or videos I have - it is not a complete list).
Recumbent Trikes
This is the second trike I built. Double wishbone suspension, >10cm travel on all wheels, adjustable <everything> (seat, pedals, steering, suspension,...), and windscreen for bad days. It's loads of fun to ride. Check out the video:
Wheels of Steel from obskura on Vimeo.
The first trike I made was mostly a welding exercise for me, made from discarded 16" kid's BMX bikes. Was also lot of fun to ride, and carried me to work for many years, but it was rather heavy, and didn't have suspension - bike paths can be quite bumpy if you're stuck in a reclined seat.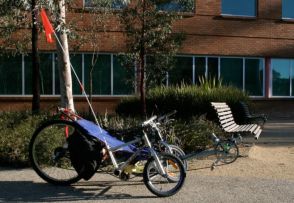 click here for the build log...
Quad rotor autopilot and frame
CNC mills
I have built two CNC mills for my home workshop - a manual metal mill that I converted to ballscrews and CNC operation, and a larger CNC router table, 1300x700x100mm workspace (current version after recent upgrade).
The router table is mostly intended for mold making (foam, plastics and other soft materials). I have multiple tool heads: a 2500W brushless milling spindle, a Makerbot extruder for 3D printing, and a small laser for cutting paper and foam.

The metal mill is an X2 and quite capable for such a small machine. After the ballscrew conversion there is no play or backlash, which means that one can simply "dial in" the coordinates and it will fit. It can easily mill 5mm steel in a single pass with a 6mm cutter - I tried, and was amazed how well that worked. I also used it for lathe turning operations, both manual and computer controlled
RGB LEDs with data bus
This is a project of artist Cinnamon Lee "Twilight" which involves LED-powered light installations. I designed and built some of the electronics - mainly a coin-sized RGB+white light engine with touch sensor and I2C data bus. The seven lights in the picture below are interconnected - touching any of them will send waves of coloured light along the array.
This great light has a distance sensor in the centre. One can change brightness and colour temperature by moving a hand underneath the light in different places. It can be switched on and off by waving a hand.
All sorts of flying machines
I am a keen model airplane and helicopter pilot. Most of my planes are kits that I built and modified, but I my most recent creation was completely built from scratch, including the wing profile and overall design: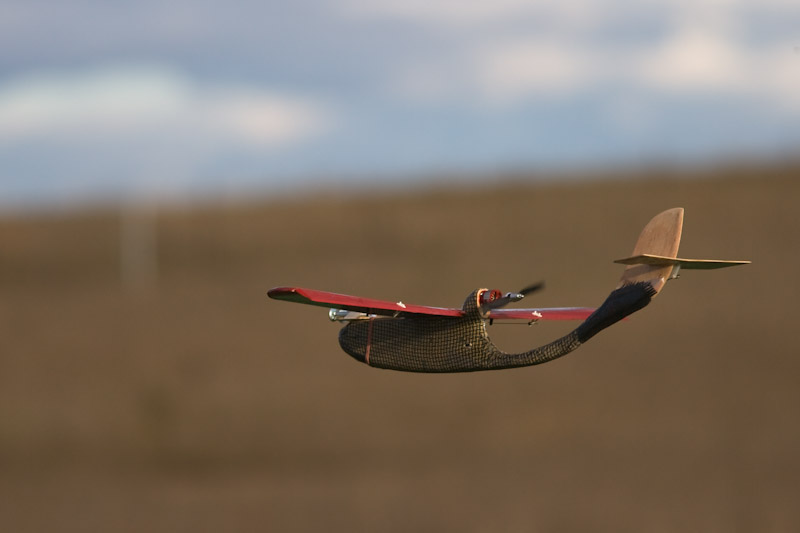 The "Parrot"
The Parrot was built as a compact, robust FPV platform. FPV (First Person View) means to mount a camera onto a plane, and transmit the video to the ground, allowing immersive flying from the "cockpit view". I designed it as a pusher prop plane, to avoid having a propeller in the picture. Wingspan is 720mm, take-off weight with HD camera 650g, which is a lot for this size. It still flies well due to the high-lift profile, and luckily the stall characteristics are very well-behaved, almost boring. The large ailerons/flaperons help to reduce speed for landing, and the plane can be flared to almost stand-still with a bit of practice. The fuselage is vacuum-molded carbon-kevlar composite on foam core, and incredibly strong. The wing is foam core with carbon/kevlar leading edge and super-thin fibreglass cover for the rest of the wing. The wing itself weighs 80g and is very strong. With a 2000mAh battery flight time is 20-30min, with a 1300mAh pack 10-15min. Due to the high wing loading this little plane is fast!
I also built a gyro-stabiliser which I already tested on a small acro biplane, and a quadrotor. Using electronic MEMS gyros it accurately controls the attitude of the craft very precisely, which in the case of the fixed wing makes it easy to fly very precise manoeuvres, even if the plane is mistrimmed or unstable.
Hydrofoil boat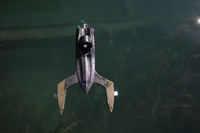 This is a hydrofoil race boat that I designed, milled on my CNC machine and laminated with carbon fibre and kevlar.


Some more planes:
Siren hotliner, and onboard view of a Pitts Bi-Plane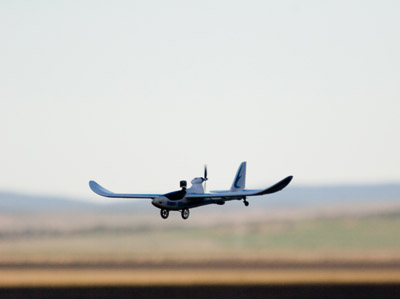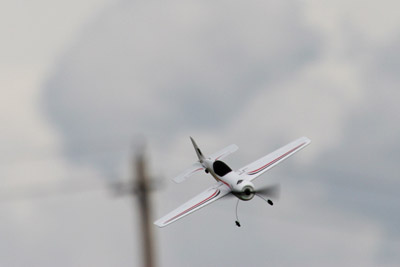 Floater foamie with onboard FPV camera on pan head, and Sukhoi micro plane (35g)
Drift car
This is a small uni project together with Uwe R. Zimmer at the ANU. The intention is to build a system that is simple, yet non-trivial to control. This car has enough power to spin the wheels and induce drift, overcoming the non-holonomic constraint. It is an ideal platform for experimental research into machine learning. The goal is to enable the car to learn how to drift around corners, negotiate narrow sections that are otherwise unreachable, etc.
Serafina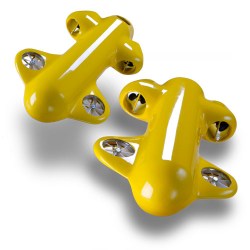 The Serafina project was initiated by my PhD supervisor Uwe R. Zimmer. I worked on that project during my PhD - more information on the Project Website. Apart from my PhD thesis I also made a range of electronics and mechanical parts, such as a new hull design, brushless thruster prototypes and motorcontrollers, radio modules, and a robotic gantry for an experiment.
Older projects
"Thunderball" Class-D subwoofer amplifier
Measuring and optimising my HiFi system
Home-built $100 movie projector